A
Queen's
Round Table
Quarterly
SYMPOSIUM
~Born To Lead: Awakening The Leader Within
A Queen's Round Table Quarterly Symposium is celebrating its 4th year anniversary! As customary, this symposium will provide the attendees with quality personal, professional and leadership development needed not only for their business to survive but to thrive.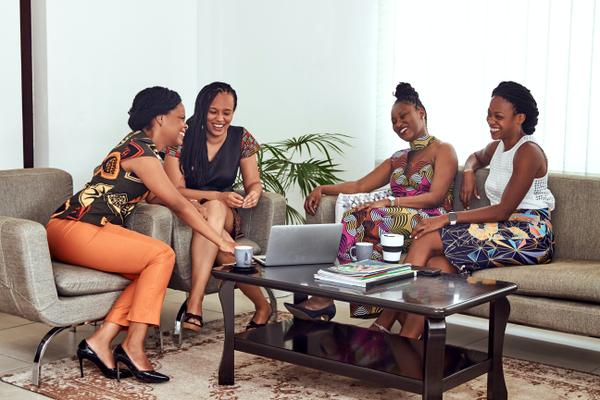 It's time to level up!
Your success awaits!
You deserve a seat at the table!
If you are a CEO, Founder, Director, etc that has ever experienced any of the following:
Feeling discouraged and wondering if your business will ever take off?

Seeing that things are falling into place for others and wonder when is your turn?

Still struggling with mastering your message and defining your ideal client?
​​​​​

Having difficulty with remaining consistent?

The fear of being judged prevented you from showing up in your business?
Then you

can't afford

to miss this virtual summit. This virtual summit will help you

break the vicious cycle of negative thought patterns

that prevent you from growing your business!
WHAT YOU WILL LEARN FROM THIS VIRTUAL SUMMIT
How to show up consistently and authentically in your business

The most effective ways to grow your audience

How to turn more leads into sales

Effective leadership skills

How to book high paying speaking engagements

How to create products that your audience can't resist

How to push through fear and self-doubt
YOU WILL HEAR FROM BUSINESS EXPERTS THE MOST EFFECTIVE ways to grow your audience and turn more leads into sales.
Be prepared for an

Awesome Game Changing Experience!
To join this event for FREE:
Register by providing name & email

Confirm your subscription (agreeing to receive emails from Realizing Your Potential, LLC)

Follow me on Social Media: FB/IG: RealizingYourPotential123; LinkedIn: Jacqueline Kaba-Harrison; Clubhouse: rypllc; YouTube: Jacqueline Kaba-Harrison

Tune in on Facebook and/or YouTube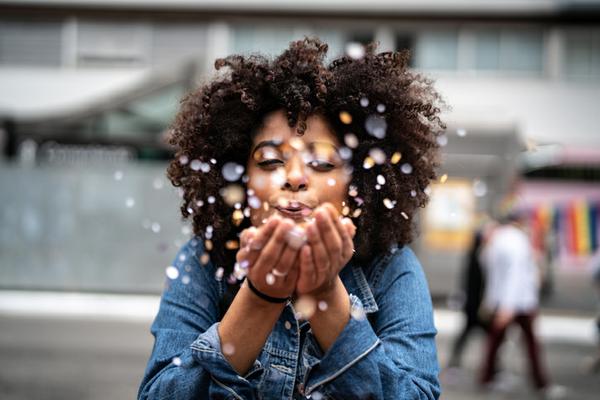 GRAB YOUR FREE VIRTUAL TICKET HERE 👇🏾
*Schedule times are subject to change. You will be notified via email of any changes.
Thur 9/23/21
Fri 9/24/21
Sat 9/25/21
9/26/21
9/26/21
9/926/21
6:00pm ET
8:00pm ET
5:30pm ET
6:00pm ET
6:30pm ET
7:00pm ET
7:30pm ET
8:00pm ET
5:30pm ET
6:00pm ET
6:30pm ET
7:00pm ET
7:30pm ET
8:00pm ET
11:00am ET
11:30am ET
12:00pm ET
12:30pm ET
1:00pm ET
1:30pm ET
2:00pm ET
5:00pm
55
Pre Networking Clubhouse Event
Post Networking Event on Clubhouse
Founder, Comeback Champion Summit
Host, Happy Entrepreneur Show
TOPIC:

How to Build a 7-Figure Sales Team Without Spending a Dime

Learn how to build your own sales team so you can stop selling your own stuff over the phone through strategy sessions, free coaching calls and pushy closes.
In this session you will learn:


1 - Signature Selling Styles to better hire the right sales reps for your organization
2 - Buyers Profiling to understand how your ideal clients buy based on their style
3 - NeuroLinguistic Sales the right words with the right prospect at the right time to really connect, add value and solve a problem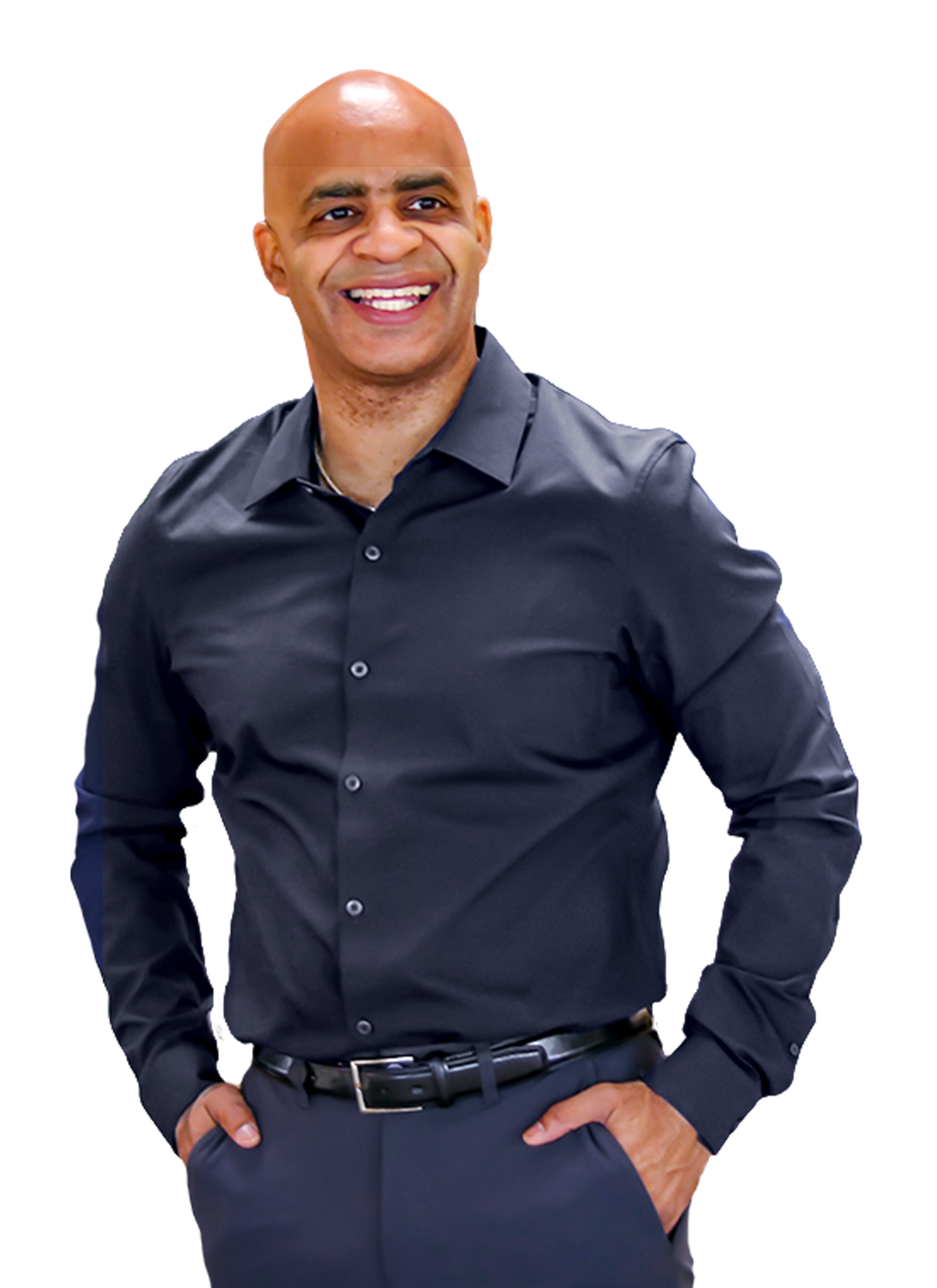 Che Brown is a globally renowned giant in the sales world. He has cracked the once elusive code of entrepreneurial success with a game-changing model that unlocks unlimited financial potential, power and wealth. In just six short years, he has dominated the sales space, coaching thousands of rising business leaders to achieve exponential growth and success in their industries, to the tune of over $400 million and counting. His acclaimed 7-Figure Sales Team concept has forever erased the outdated notion that generating revenue in business is a sole-source game – instead illustrating it is indeed a team sport. Che lives, breathes and sleeps his craft. He has his fingers on the pulse of profit generation and an instinctual insight into why the heart of a flailing business has stopped. Most importantly, he can resuscitate the flow of revenue in any company with just a whiteboard and a conversation. Che Brown is the Creator of Sales Team Guru (www.SalesTeamGuru.com), Host of the #1 Business Development and Late Night Show In The Country: The Happy Entrepreneur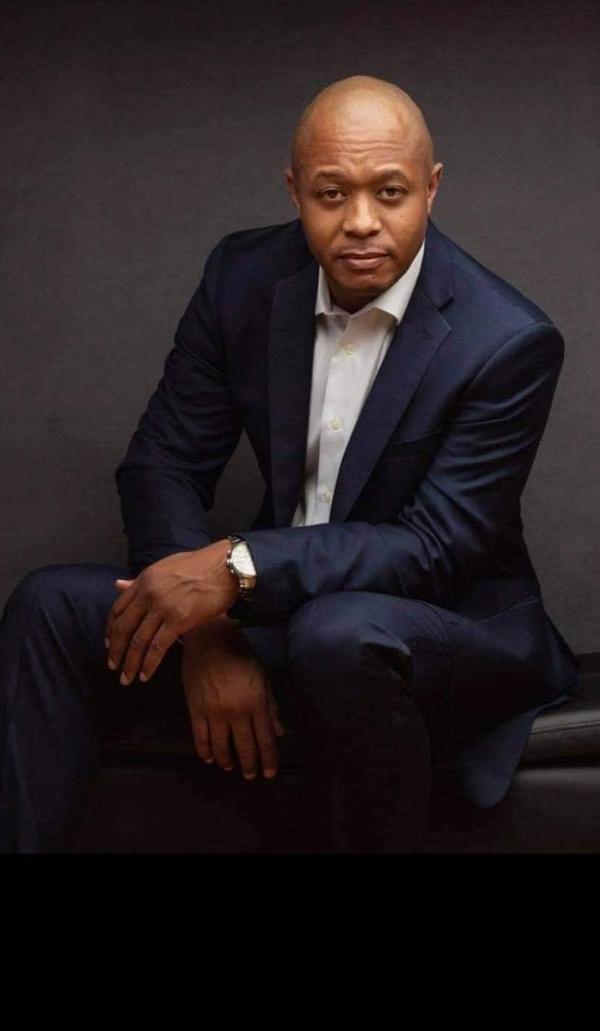 Shawn is a member of the Forbes Coaching Council. He is also one of the most sought-after and coveted consultants for major corporations in the United States, Canada, and Europe. Shawn has a useful technique that helps leaders identify their blind spots. His genuine and personal coaching and training service placed him as a top choice in the training industry.
Shawn has trained over 300,000 leaders in the United States and abroad. His comprehensive and first-hand experience about the corporate world allows him to become an efficient trainer for companies and individuals. He has delivered promising, world-class, and award-winning presentations that have helped companies create a more dynamic environment for their employees. Shawn takes pride in leading by example, demonstrating mutual respect, giving praise to those whose praise is due, and establishing relationships based on trust.
His extensive knowledge and dynamic approach to impacting people's lives will soon take him to a global audience.
Shawn is also the founder of the Leadership Experience Tour program which is a highly exclusive club for speakers. Aspiring entrants need to go through a rigorous audition process. But once selected, speakers in the program get the privilege of gaining a column on the Speakers Magazine and appear in one of five virtual leadership shows produced by the Fair Consulting Group. The program has appeared on multiple publications, including ABC, NBC, and Fox News.
Throughout the program, Shawn has poured in all his wisdom and experience to the roster of speakers. A veteran motivational speaker, he regularly received invitations to speak on topics such as leadership, vision, sales, business development, productivity, time master, and coaching for conferences and events. Shawn has spoken on some of the most significant stages in the training world. His ability to engage audiences and transform people's lives through his programs places him among some of the best in the speaking world.
International Leadership Teacher, Author and Founder of The Leadership Experience Tour
TOPIC:

The 3 styles of leadership/Management and the 5 critical attributes of a leader.
In this session you will learn:




1 -

You must conform your leadership style to meet the needs of your team members.


2 -

Great Attributes are transferable.


3 -

Team members are not attached or detached from the company. They are attached or detached from their direct report.
TOPIC:

3 Proven Strategies To Make 6 Figures Online
In this session you will learn how to make money using:


1 - Affiliate Sales
2 - Memberships
3 - Virtual Speaking Engagements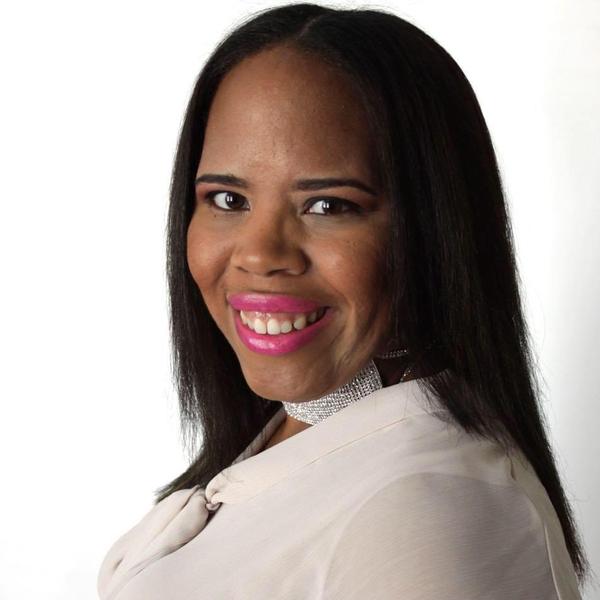 As a woman of faith, Stevii believes in her causes and clients and entrusts all of her business moves and methods to the God that she serves.
A woman of integrity and honor.
A woman of commitment and clarity.
A woman of fabulosity and fun.
A voice for the people she serves.
A woman of vision who sees the potential in everyone and everything – this is the gift that qualifies Stevii to help others get and remain visible.
Dr. Stevii Aisha Mills is a necessary addition to all stages - her life, her experience and her expertise are certain to bring change where it is needed.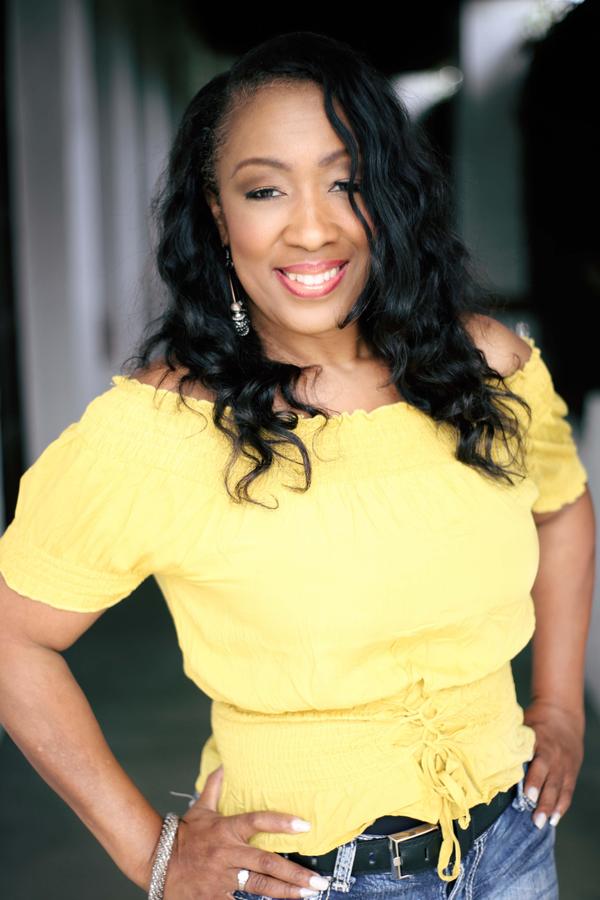 Telishia Berry is the Publisher and Editor-in-Chief of Courageous Woman Magazine and its spin-off publications, Courageous Men Magazine, and Author's Who Launch Magazine. She is the recipient of numerous awards, including the WIP Award (Women in Power), Phenomenal Woman Award, Resolution Award, Publishing Excellence Award, and Best Media Platform Award and more. The year 2021 marks ten years of publishing Courageous Woman, celebrating the first 100+ cover stories, including Vanessa Bell Calloway, Wendy Raquel Robinson, Vikki Winans, Jody Watley, Claressa Shields, Oleta Adams, Vivica Fox, and more. Telishia is also a book publisher and has published books with over 160 women, including her debut novel, The Baptist Junkie. She is the mother of 4 adults, Kendre' Berry, a film and TV actor, most known for his role as "Jabari"on the TV sitcom Girlfriends, Tisha, photographer and film director, Toi, a fashion model and entrepreneur, and babygirl, Kennedy, stylist, and student and one grandson, Ezra. Follow her on IG @courageouswomanmag, FB @CourageousWomanMagazine and subscribe at Courageouswomanmag.com
Publisher and Editor-in-Chief of Courageous Woman Magazine and its spin-off publications, Courageous Men Magazine and Authors Who Launch Magazine. CEO of Strive Publishing
TOPIC:

Start Where You Are, Use What You Have
In this session you will learn:


1 - You have everything you need to accomplish whatever you want
2 - Determination
3 - No Fear
CEO and Founder of the Next Level Nation
TOPIC:

Take responsibility for your own success and follow your own path
In this session you will learn:
1 - Be no nonsense and unapologetic about your success and next level
2 - Learn to walk in who you are and stop denying your own reality and identity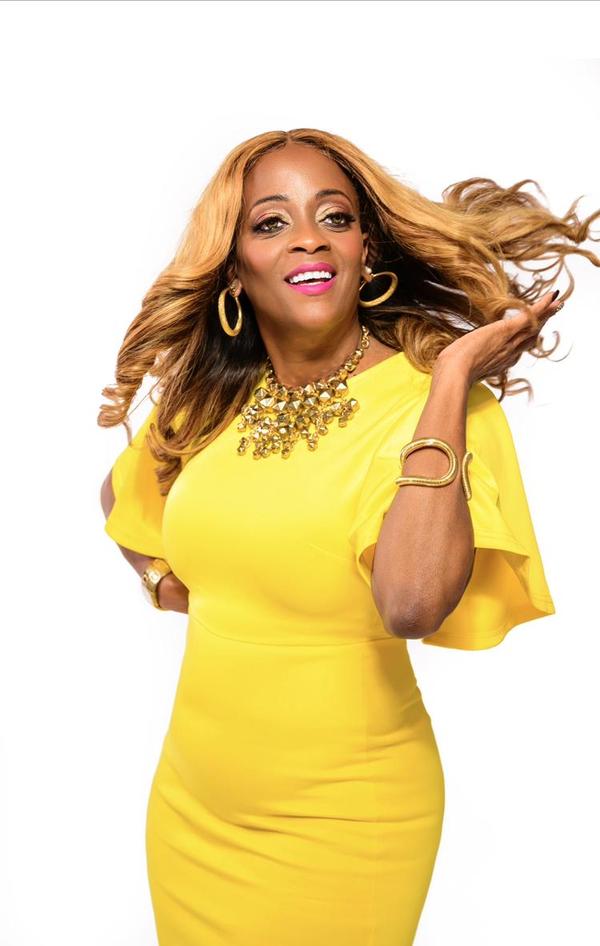 Rynette Upson aka The Purpose Pusher is a power house speaker. She is the founder and CEO of Next Level Lifestyles International, and The Next Level Nation. Her passion and adoration for helping people has moved her to chase her life's calling to educate, empower and enlighten people particularly women on how to see more wealth, success, and happiness in life. Rynette has helped thousands of youth and women find their purpose and calling through her gifts of speaking, motivation and empowerment.
Besides speaking Rynette is also the Managing Director of eWomen Network Orlando Chapter, she is an author, emcee, certified educator, success coach and motivation mentor. She has spoken for schools, youth empowerment seminars, church groups, women's conferences, correctional institutes schools and more. Rynette has also been featured in The HuffPost, Orlando Times and other local publications. She is also often a guest speaker on different TV, podcasts and radio shows.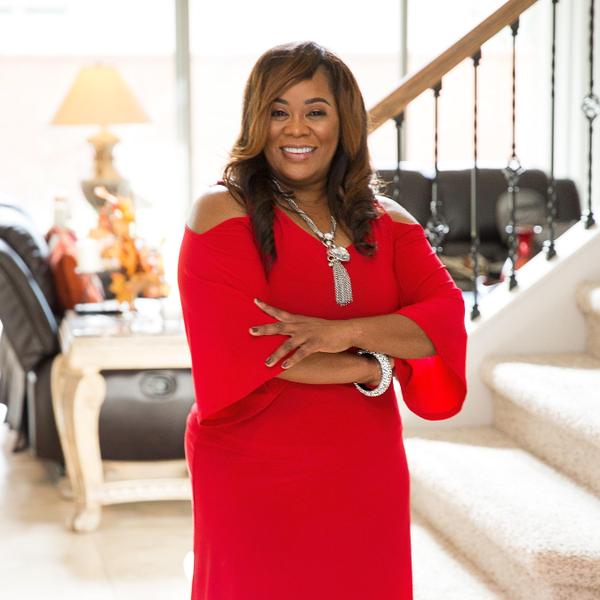 Dr. Sakeisha has been a leader in the Healthcare Arena as a registered pharmacist and has served in the leadership capacity for the past 20 years. Together with her husband she has authored a book entitled, Marriage Can Win, and Co-authored books such as Girl Get Up and Win, Wife Material. and the newly released, Struggling to Keep the Vows. Dr. Sakeisha has hosted conferences and has been a guest speaker at events and radio interviews across the United States. She tackles with ease what is referred to as "The Great Divide" in marriages, which are challenges with Communication, Finances and Sex. Additionally, she assists couples that need strategies to Help Rebuild Trust, How to Overcome Infidelity, Pre-Marital Education and much, much more. Dr. Sakeisha has overcome the odds both personally and professionally. Being a product of a single parent home has not deterred her from succeeding where her parent's marriage had previously failed. She offers a no holds barred approach when it comes to love and marriage. Dr. Sakeisha does not sugar coat the fact that it takes hard work, dedication, compassion, trust, forgiveness, commitment, and effective communication between both parties for a marriage to be successful. Even when the pressures of life pushed her and her husband to what they thought was their limit, they fought their way back to continue to win in their marriage. If you would like to lock arms with Dr. Sakeisha you connect with her via Facebook, Instagram, You Tube or Twitter under Marriage Can Win or email her at marriagecanwin@gmail.com
Co-Founder of Marriage Can Win, Co-Founder of Hylick & Associates, Co-Founder of Covenant Kingdom Builders Ministry, and Co-Founder of Millionaire Power Couple TV Show and host of Summit
TOPIC:

3 Ways To Achieve Breakthrough In Life and Business
In this session you will learn:




1 -

Teach Women how to use the GET C.L.E.A.R. method to improve results in relationships & business
2 - 3 Pivotal things to focus on while building their business
3 - 5 Quick lessons learned to take your business to the next level
Author, International Speaker, Independent Consultant
TOPIC:

Unpacking Intersectionality
In this session you will learn:


1 - Overlapping social identities may be both empowering and oppressing
2 - Be your authentic self
3 - Mental health awareness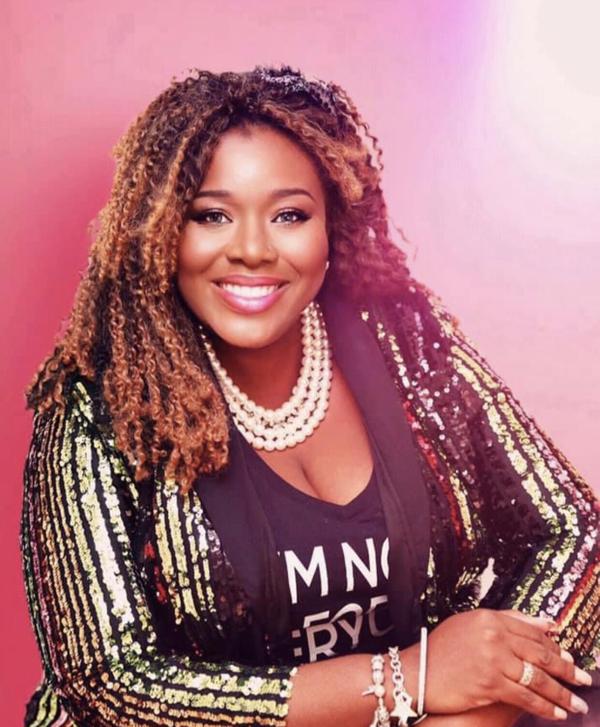 Zakiya Mabery, Ph.D, is an author, international speaker, independent consultant who helps businesses, colleges, universities, and communities design programs that address mental health, diversity, equity and inclusion (DEI) in addition to social justice issues. Her expert opinion is frequently sought after by the media, federal government, the United States military, and professional organizations. Dr. Mabery is well-known for initiative programs which address issues of mental health, adversity, sexual assault, bias, inclusive leadership, intersectionality and bystander intervention.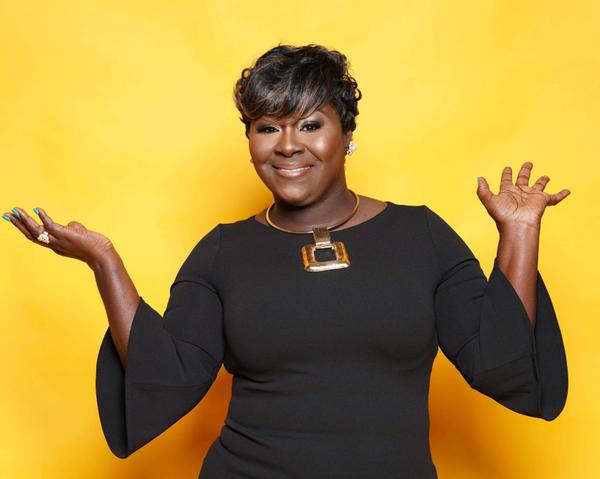 Nikki Zeigler was truly "Born to Lead." As a prolific Speaker, Branding and Life Coach she has been anointed to bring out the inner leader in others. With her background and expertise in Marketing, Branding and Public Relations as well as Advertising, Nikki has set her sights and energy on making a difference by empowering Pastors, Churches, Leaders, Artists and Business Owners to reach for the stars, achieve their goals and fulfill their God-given Destiny. Even though she is always hard at work serving in her community or building an empire, Nikki is wife of Pastor Jerimiah Zeigler of Destiny Word Christian Center in Montgomery, Alabama and the mother of four beautiful girls Chelsi, Caniya, Grace and Chloe and one son Caleb.
Nikki's experience in the field of Marketing and Branding over the last 15 years has built her an impressive resume and she has been blessed to work for such notable entities as Hope Today Magazine, Bishop Henry Fernandez Kyle Searcy Ministries, Bishop T.D.Jakes, Bishop Clarence E. McClendon, Gospel Today Magazine, Stellar Awards ,Faith On Mobile, Donald E. Battle Ministries, Pastor Shawn Jones, Heart and Soul Magazine, Stellar Awards, BMW, Dr.Juanita Bynum, Mega Fest , Sony Pictures, Cynthia Bailey and Jerimiah Zeigler Ministries many more.
CEO, Speaker, and Branding and Life Coach
In this session you will learn:




1 -

7 STAGES OF BIRTHING
2 - KNOW YOUR WORTH
3 - EXCEEDING EXPECTATIONS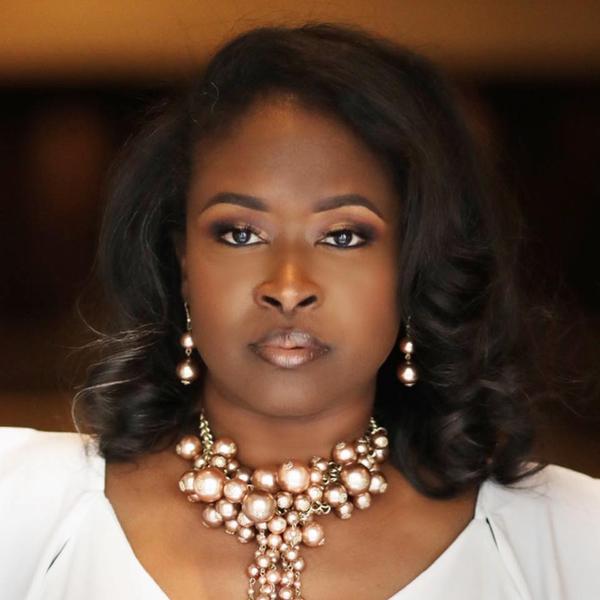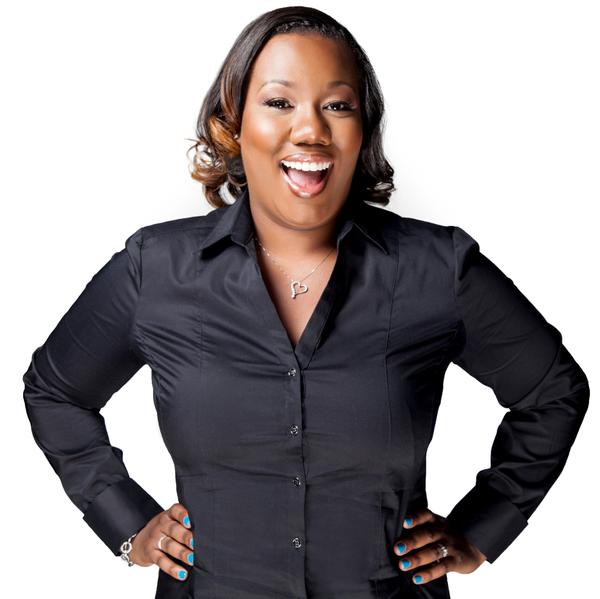 Dream Fearlessly Life Coaching &
Travel Advisor
TOPIC:

It's Time to Apply Pressure
In this session you will learn:


1 - Cancel out Fear!
2 - Watch Your Connections!
3 - Keep Your Eyeballs to Yourself
Professional Counselor, Author, Radio Host,
Professor, and Inspirational Speaker
TOPIC:

The Importance of Self-care in Relationships and the Workplace
In this session you will learn:




1 -

Remember, that no matter what never give up.
2 - It takes pain and struggle to understand what you deserve and desire in life. Connections!
3 - You have to find gratitude in every situation.
Founder of Living with a purpose - LWAP
TOPIC:

3 Strategies To Gain At Least One Hour In Your Day Tomorrow
In this session you will learn:




1 -

How to address short-sighted planning
2 - How to plug your time leaks Connections!
3 - Decreasing the amount of things on your to-do list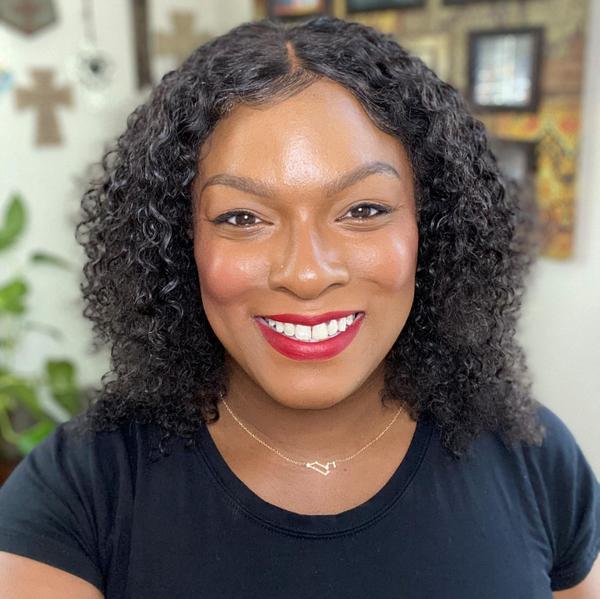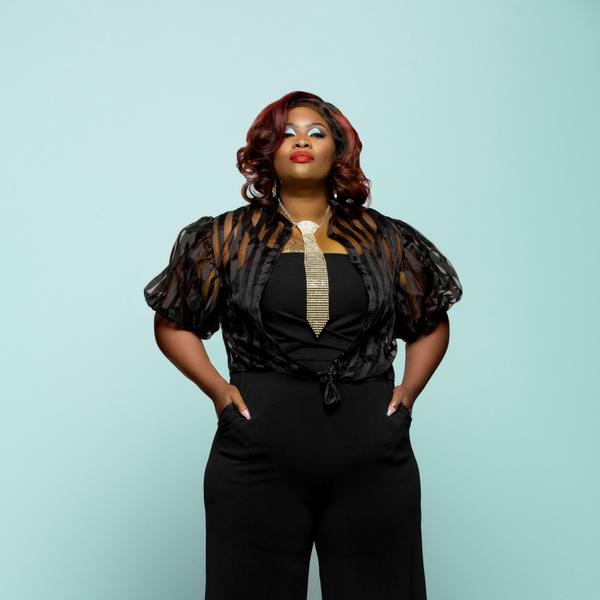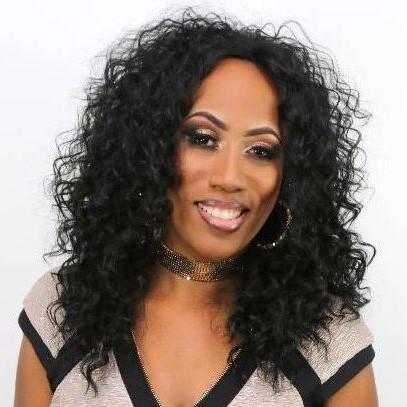 Mindset Expert and Life Coach
TOPIC:

Maximize Your Mindset
In this session you will learn:


1 - Exceed your own expectations.
2 - Create your reality.
3 - Conquer limiting beliefs.
Grief Recovery Specialists & Certified John Maxwell Speaker and Coach
TOPIC:

YES, You Have A Purpose
In this session you will learn:




1 -

Yes, you have a purpose
2 - People lead how they live
3 - Your enemy is not the problem
Lifestyle and Abundance Coach, Transformational Speaker, Author, Founder and Advocate for the Ambitious Women Movement
TOPIC:

Crowned for Abundant Success
In this session you will learn:




1 -

Redeem the dream


2 -

Show up to go up


3 -

Reigning supreme in your queendom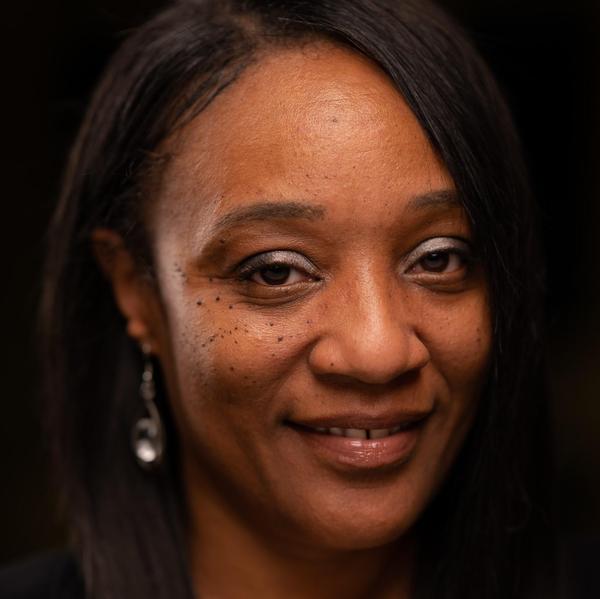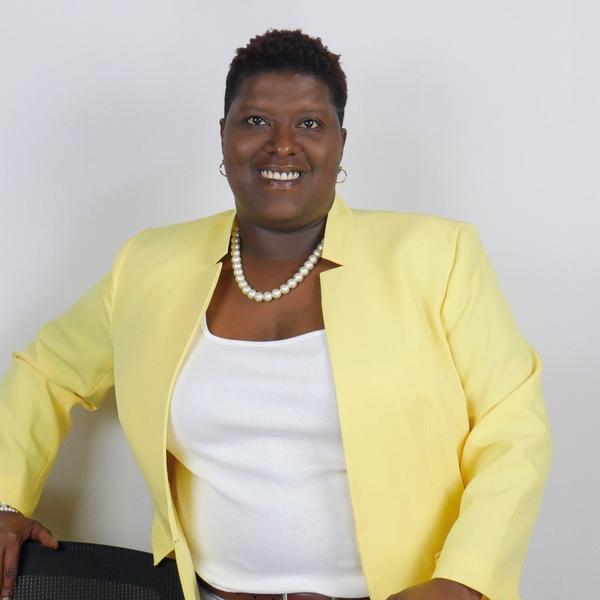 Book Coach, Christian Inspirational Author, & Owner of Pen.Paper.Publish.
TOPIC:

Don't Be Afraid To Start Over- Just Don't Quit
In this session you will learn:




1 -

Do not be fearful.
2 - Do not be afraid to ask for help.
3 - Don't quit.
Cognitive Behavioral Therapy and EMDR
TOPIC:

How to Implement the VCC System (Be Visible, Confident, & Competent in Business)
In this session you will learn:




1 -

Showing Up - Visibility
2 - Self-care / Confidence
3 - Power Players / Competence
CEO of The Joseph Consulting Firm, LLC
TOPIC:

Brand you for business success.
In this session you will learn:




1 -

You are your brand.
2 - Take notice on how your brand has community impact.
3 - Be everywhere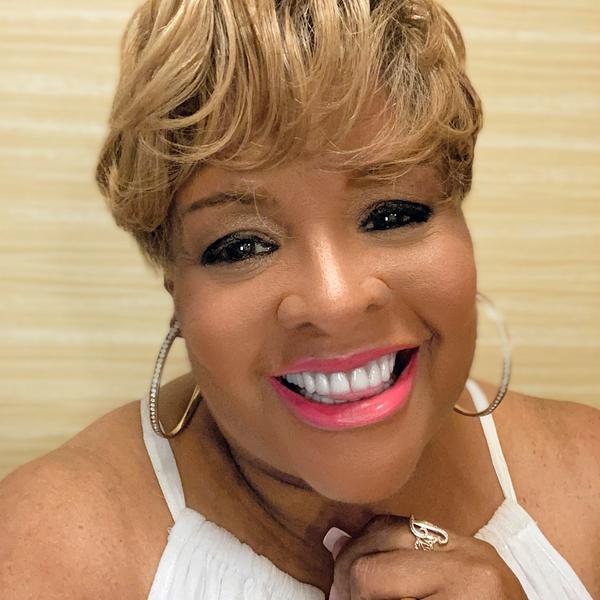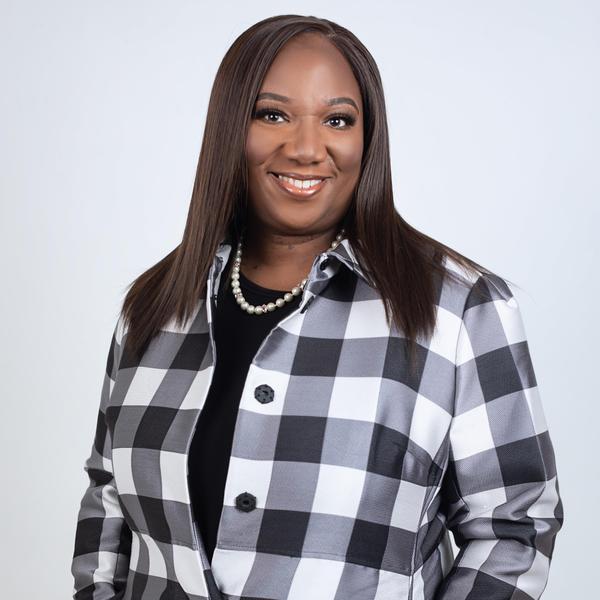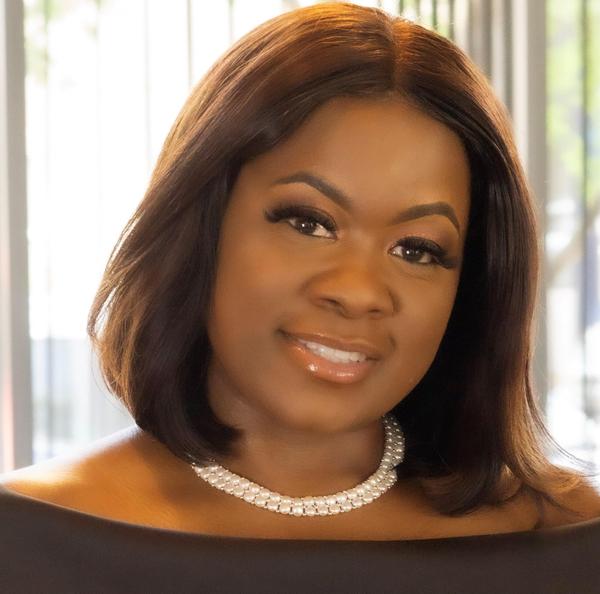 CEO of TB Consulting, LLC
TOPIC:

The Seven Pillars of Success
In this session you will learn:




1 -

Discover the Key Elements for a Balanced Life


2 -

Discover How to Amplify your business growth Confidence


3 -

Discover How to Overcome the Fear of Closing the Sale
Founder of 4 Knowledge Is Power
In this session you will learn:

1 - Who are you leading?
2 - Are you ready to lead?
3 - The importance of leadership
Owner of Deunique Unique pieces, Founder of Sister Circle Seven and the Trunk Ministry, & Inspirational Speaker
TOPIC:

You have a God given purpose
In this session you will learn:




1 - You are responsible for manifesting your God given gift.




2 -God allows some things to happen for his purpose.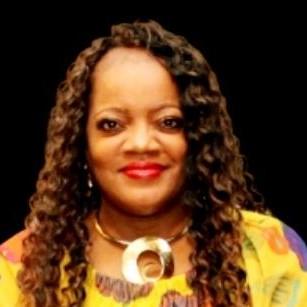 Certified Coach Practitioner, Motivational Speaker, & CEO of Chronicles of a Favored Woman
TOPIC:

... And Still I Rise
In this session you will learn:




1 -

How to identify negative situations


2 -

Tips on how to rise above them
TOPIC:

How To Come Back From Commotion and Get Your Promotion
In this session you will learn:
1 - Renew Your Mind
2 - Complete Your Homework Assignment
3 - The Power of Connections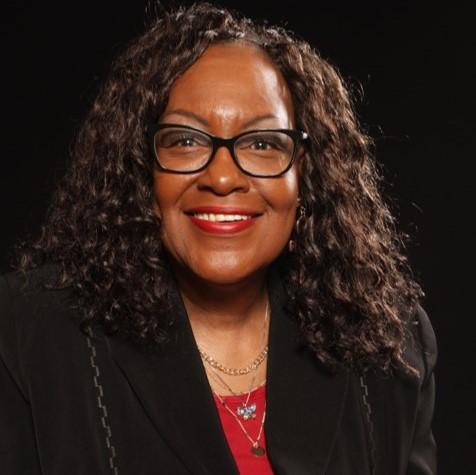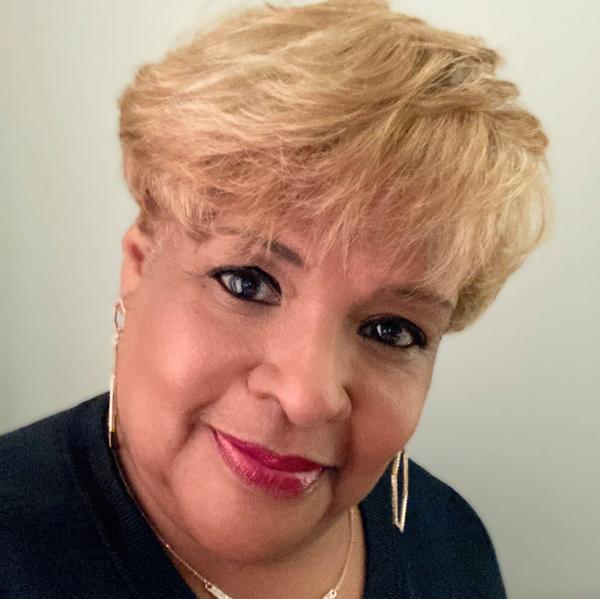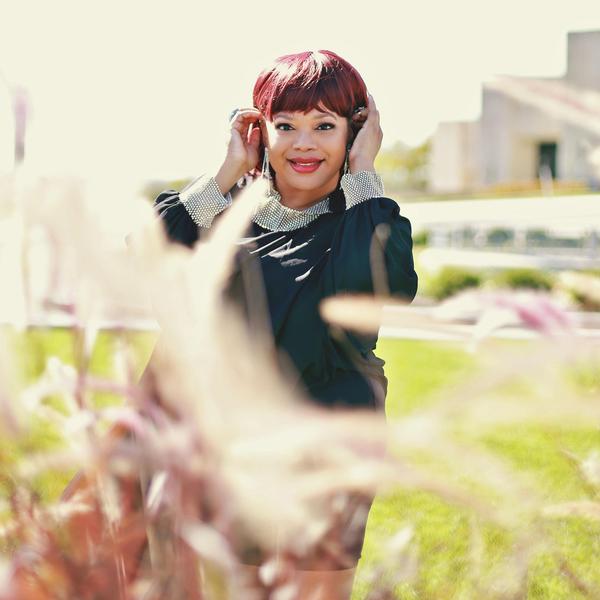 Jacqueline is a Licensed Clinical Social Worker in the State of Michigan since 2003 and a practicing Social Worker since 1994. Over the years, she has learned her role is to serve as a catalyst for change. She is a Confidence & Success Coach and she created Realizing Your Potential LLC to empower and inspire African American Women everywhere.

Her focus is empowering and inspiring African American Women to know better and be better for themselves, their families and their communities. Her work is about getting African American Women to RECOGNIZE and harness their POWER to empower themselves and others to manifest abundance in their lives.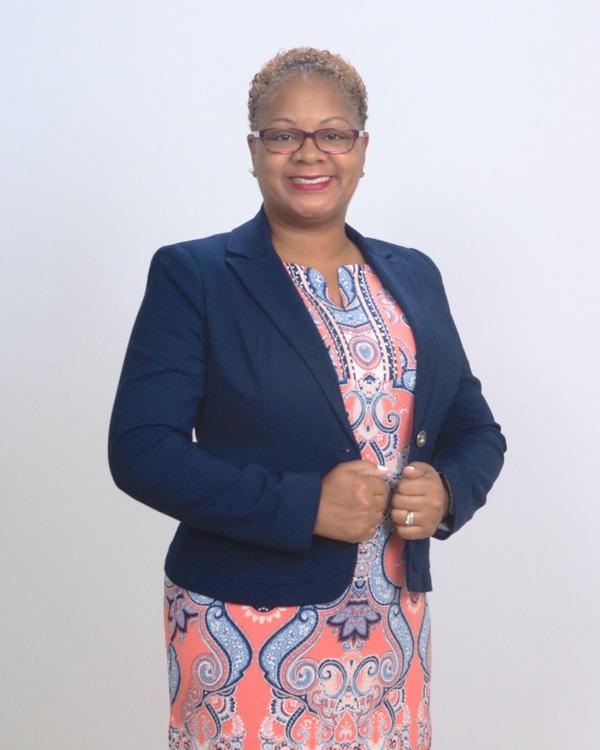 More specifically, she helps coaches and consultants create effective strategies to eliminate negative self-talk and self-sabotaging behaviors that prevent them from taking their business to the next level.
She speaks on topics such as: How to create unshakeable confidence for entrepreneurs; How to stay motivated for entrepreneurs; Increasing productivity in your business for entrepreneurs; How to eliminate negative self-talk for entrepreneurs; Developing an effective mindset strategy for success.

Additionally, she provides a virtual platform for entrepreneurs to receive personal, professional and leadership development to help them scale their business. She is the Executive Channel Producer of A Queen's Round Table Channel on the Women Win TV Network which is the fastest growing all women TV Network. The host of A Queen's Round Table Quarterly Symposium, TV Show and Podcast.

She has taken the virtual stage for Black, Bold & Beautiful Girlboss Tour, Level Up Summit, Power Up Summit, Girl Be Courageous Summit, I Am Enough Clubhouse Summit, The League Of Extraordinary Entrepreneurs Summit, Ambitious Moms Summit, World Voice League Summit, Women Of Impact Leadership Summit, Self-care For Women Summit and many others. Most recently, she has been selected to speak at the Leadership Experience Tour in September at the Embassy Suites, Troy Michigan.

She has been featured in Courageous Woman Magazine, Swag Her Magazine, HuffPost, on Talking Business with Beverly Morning Show, She Boss Talk and many other live shows and podcasts. She is also the visionary for a new book anthology titled "Born To Lead: Awakening The Leader Within." She believes this anthology will help many women transform their lives.
GRAB YOUR FREE VIRTUAL TICKET HERE 👇🏾
A Queen's Round Table Quarterly Symposium is celebrating its 4th year anniversary! As customary, this symposium will provide the attendees with quality personal, professional and leadership development needed not only for their business to survive but to thrive.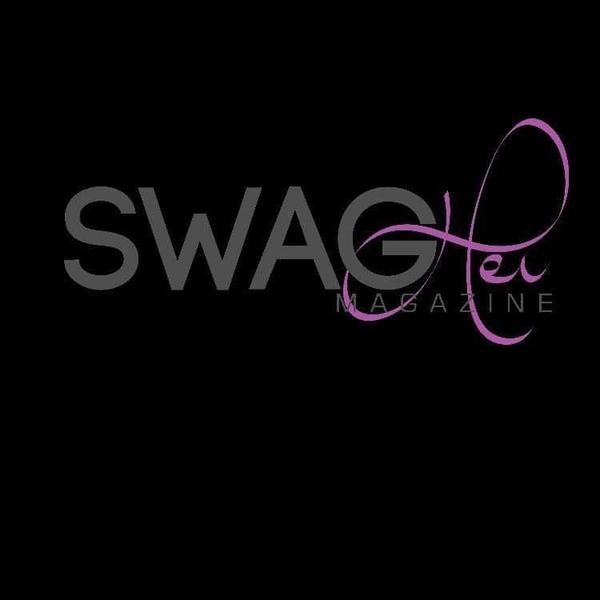 Presentations will be live on

Facebook

and

YouTube