A
Queen's
Round Table
Leadership
SYMPOSIUM
~Business Accelerator Boot camp - 1 Day Virtual Event
This symposium will provide the necessary tools needed to take your Live Show, Podcast, Publishing and/or Speaking.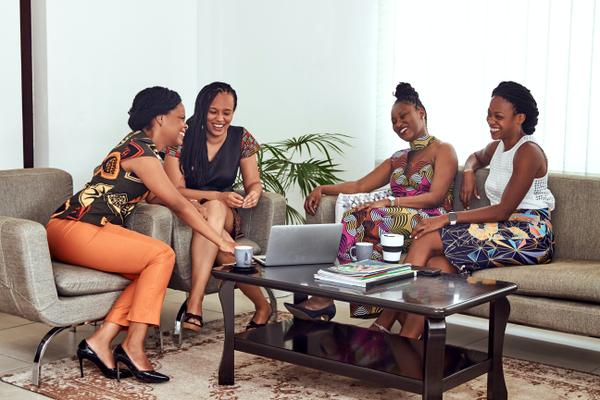 It's time to level up!
Your success awaits!
You deserve a seat at the table!
Are you currently or interested in becoming a successful Podcaster, Publisher, Professional Speaker, Show/Event Host? If so, and you aren't seeing the results you want to see, then you have come to the right place.

If you want to expand you audience, increase your viewership, secure high paid speaking engagements, increase ticket sales, etc then you don't want to miss this 1 day virtual event!
How to Join this Free Event . . .
Register by providing name & email (using the register now button)

Confirm your subscription (agreeing to receive emails from Realizing Your Potential, LLC)
​​​​​Follow me on Social Media: FB/IG: RealizingYourPotential123; LinkedIn: Jacqueline Kaba-Harrison; Clubhouse: rypllc; YouTube: Jacqueline Kaba-Harrison

You will receive info on how to TAKE YOUR SEAT AT THE TABLE via email
Entrepreneurs this 1 day virtual event will. . .
EXPAND YOUR VIEWERSHIP
INCREASE EVENT TICKET SALES
SECURE HIGH PAID SPEAKING ENGAGEMENTS
GROW YOUR AUDIENCE
INCREASE YOUR SPONSORSHIP

INCREASE YOUR LISTENERS

INCREASE YOUR ADVERTISERS

LAUNCH YOUR MAGAZINE

SELF PUBLISH
MAKE 2022 THE YEAR FOR MASSIVE COLLABORATION AND EXPANSION IN YOUR BUSINESS!!!
Be prepared for an

Awesome Game Changing Experience!
To join this event for FREE:
Register by providing name & email

Confirm your subscription (agreeing to receive emails from Realizing Your Potential, LLC)

Follow me on Social Media: FB/IG: RealizingYourPotential123; LinkedIn: Jacqueline Kaba-Harrison; Clubhouse: rypllc; YouTube: Jacqueline Kaba-Harrison
GRAB YOUR FREE VIRTUAL TICKET HERE 👇🏾
1 Day Virtual Event-Saturday January 22, 2022
*Schedule times are subject to change. You will be notified via email of any changes.
9:00am ET
11:00am ET
1:00pm ET
3:00pm ET
5:00pm ET
6:00pm ET
7:00pm ET
8:00PM ET
9:00pm ET
PUBLISHING 101
PUBLISHING 101
THE SECRET TO CREATING SUCCESSFUL EVENTS
TAKING YOUR LIVE SHOW AND/OR PODCAST TO THE NEXT LEVEL
THE SECRET TO CREATING A SUCCESSFUL EVENT
SECURING HIGH PAID SPEAKING ENGAGEMENTS
HOW TO BUILD A 7 FIGURE MEDIA EMPIRE PRESENTATION
TAKING YOUR LIVE SHOW AND/OR PODCAST TO THE NEXT LEVEL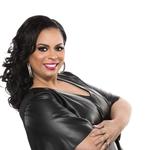 LISA DOVE WASHINGTON-

Known for her wit, candor and her passion, Lisa Dove Washington is a wanted speaker, interviewer and event host. As a magazine publisher and a DC native, Lisa has a connection to the local community that many rival. Whether she's volunteering with a young girl mentorship program or hosting a product launch party with DC finest, Lisa's gift to gab and contagious energy sets the mood of the room. Proud graduate of Howard D. Woodson Sr. High School, Lisa and her family support educational and social activities throughout the DMV. Currently, Lisa is using her communications skills that she gained to host her own online show, Lunchin' with Lisa' streaming LIVE every Thursday on Facebook and YouTube. Lisa is also the Founder and CEO of her own online magazine, Dove Style Magazine (

www.dovestylemagazine.org

), she also launched her own publishing company, Touched by a Dove Publishing @

www.touchedbyadovepublishing.com

. To learn more about Lisa's upcoming schedule and her new books, The Power of Shut Up and Unleash Your Superpower, 6 Extraordinary Stories on Discovering & Accepting the Power Within, When Gigi meets Kam, the unyielding love of a grandmother and any new projects. Check out

www.lisadovewashington.com

to book Lisa for your next event for moderator, speaker, book storyteller, hosting and more. Contact Information Author and Media Entrepreneur Lisa Dove Washington

www.lisadovewashington.com

Host of Lunchin' with Lisa

www.lunchinwithlisa.com

CEO and Publisher of Dove Style Magazine

www.dovestylemagazine.org

CEO and Publisher of Touched by a Dove Publishing

www.touchedbyadovepublishing.com

Co-Founder of DSM Media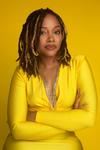 Francheska "Fancy" Felder is a quiet Southern, media mogul in the making. In 2010, she launched SwagHer Magazine, an empowerment and lifestyle publication for the progressive Black community. Fancy's passion for all things creative combined with her love for writing, Black culture, and business guided her to also offer her public relations, creative, and branding services, making the magazine more of a media boutique having its own subscription clients as well as advertisers, hence why the name changed to SwagHer Magazine & Media.
SwagHer Magazine uses positive media and storytelling to create new narratives and mindsets around Black people, their communities, and the businesses and organizations they lead. Fancy executes campaigns for Black women-led businesses, coaches, authors, and girl bosses so that they receive more visibility and establish themselves as an authority.
Publishing 101 @ 9:00am ET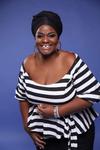 Ebony Nicole designs and structures a personalized plan for her clients to ensure they do what has been commissioned to them. She is a 2015 ROC Awards nominee for Author of the Year, Mayoral Recognition for Small Business in Rochester NY 2020, and a recipient of the 2020 100 Successful Women in Business award.
She has written and published 10 books of her own and over 30 for her clients. An author by passion, transformational speaker by experience, and a woman of God by calling,
Ebony Nicole wears many hats. In addition to running her business, she is the co-founder of and the Vice President for the Rochester Black Authors Association, former radio co-host of The Inspirational Experience on 100.9 WXIR FM, the host of FB Live Show Become Bold in Your Storytelling, and the Guest Services Director of the Rochester Black Men Achieve Awards. She also serves on other community boards that fuel her passion and personal mission in life.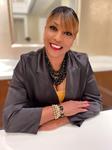 Tandra Price is an award-winning entrepreneur and author who specializes in helping women become the best entrepreneurs. She facilitates multi-networking events via Linkedin, TV and podcasts, and a digital magazine publication called TAP-IN, which assists entrepreneurs in leveraging business opportunities and achieving financial success. To say the least, she has built credibility with public & private administrators, coaches, and team leaders because of her commitment to igniting innovation and creating an environment that fosters success.
In addition to using diverse platforms such as the Shawn Fair Leadership Experience Tour and others, the Networking Ninja, as she is famously called, is also the founder of various community meet-ups. Her business networking communities include UconNETit, Conversation Over Coffee's, Wichita, Kansas City, Atlanta, Oklahoma, Enid, Lawton, Hawaii, Mexico, and three other meet-up groups: Oklahoma, Atlanta, and Texas at building lifelong relationships and encouraging business integration.
The international keynote speaker and coach believes that connecting, networking, resources, and accountability are the keys to building a successful business and generational wealth. To this end, she is focused on training others and creating a global platform that will help women in business and other entrepreneurs become international brands.
Taking Your Live Show and/or podcast to the next level @ 9pm ET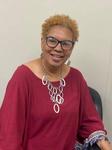 SANDY SANDERS -

Sandy Sanders, Award Winning Talk Show Creator and Host of Coffee Conversations with Sandy and Friends and Book Talks with Sandy, 6x Amazon Best Selling Author, Global Speaker and Moderator. As an advocate to bring hope to heal, prevent, and bring awareness to the painful epidemic of domestic violence hosting Pray Vigils against Gun Violence among and in the Black Community. Sandy has served as Brand Ambassador with Success Women's Conference 2020, Chief Ambassador Best of Mississippi Awards 2020, magazine features include Gulf Coast Women's Magazine Domestic Violence Special Edition Oct 2021, SwagHer Magazine August 2021. Award nominations and recipient Gulf Coast Professional Women of Achievement Award; Best of Mississippi Social Media Influencer Award ; Success Women's Conference Media and Journalism Award Certificate 2021
In 2020, Dr. Nichole received her PHD in Leadership and Biblical Studies. In 2019, she received two honorary doctorates in Christian education/counseling. She is the CEO/Founder of Women of Love, Power and Respect and Believe In Your Dreams Academy, publishing and television network. She is Honorary Director of Admissions at Living Waters Eastern Bible University.
Dr. Nichole purpose is reaching back coaching other women and youth who suffered from traumatic experiences to become Believe Warriors by snatching back their healing power of self-love through Supernatural PRAYERS, wellness retreats and empowerment conferences. She BELIEVES she is not a product of her environment but a product of GOD. She is a die hard advocate for domestic violence survivors. Many Surviving Believe Warriors calls her "The Breakthrough Catalyst."
The passion and the power in her voice when she speaks to the voiceless is reaching millions of wounded souls from all around the world. Dr. Nichole garnered a social media following of over 80,000 with an international reach of 4.2 million. She stands boldly to deliver many powerful messages to break every chain that is holding them back and to always live off real love and not abuse.
Dr. Nichole Peters

Peters
Taking Your Live Show and/or Podcast To The Next Level @ 9pm ET
Taking Your Live Show and/or Podcast To The Next Level @ 9pm ET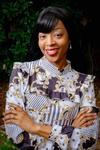 TINA RAMSAY -

Coach Tina Ramsay is a sought after award winning international speaker that has spoken on over 100 stages featured on ABC, NBC, CBS, Fox, #63 Grammy Billboard, Stellar Award Winning Radio Show, Exclusive Sheen Magazine Feature, books, and more. As a homeschooling Mom and Co-Founder of an International Homeschooling Community of over 11,000 Homeschoolers from all over the world. She loves to support and service the community, educators and entrepreneurs. Coach Tina relies heavily on her Strong Faith & Relationship with God to Direct her steps as a Business Woman, Mother, Wife, and Friend. She's an 2X Best-Selling, IMDb TV Producer, 2021 Top Influencer Nominee, #1 Podcast Specialist, a Certified VCM Coach. She excel in teaching Entrepreneurs about VISIBILITY, CONNECTIONS, and MONETIZATION ONLINE as a Certified VCM Coach. She encourages everyone to walk in their God-Given Purpose unapologetically by just being yourself. Coach Tina intentionally uses her influence & platform to elevate and spotlight others. She has also founded various businesses, including her 5 Star Rated Show called The Tina Ramsay Show & Podcast which support entrepreneurs men and women empowering them to greatness to come share, shine, and grow as a guest on here 5-Star Rated Show.. Known as the "People's Personal Coach", with the Southern Twang and infectious laughter. Coach Tina supports entrepreneurs by scaling their visibility, connection, and monetization capacity online building their virtual real estate and influence.
Telishia Berry is the CEO of Strive Publishing and Editor-in-Chief of Courageous Woman Magazine and its spin-offs, Courageous Men Magazine and Author's Who Launch Magazine.
While transitioning from married to single and overcoming that stress, Telishia transformed the Courageous Woman Blog into a community print magazine with faith, determination, and the $30 she had in her bank account. 2021 marks ten years of publishing more than 100 cover stories, including Vanessa Bell Calloway, Wendy Raquel Robinson, Monique, Sheryl Lee Ralph, Vikki Winans, Jody Watley, Claressa Shields, Oleta Adams, and more. Courageous Woman Magazine has published over 1,000 articles and published numerous books and has helped over 200 women publish their stories and become bestselling authors.
Telishia speaks and encourages women worldwide to believe in themselves, start where they are, and use what they have to launch their products, services, and books. Telishia has deep roots in the arts. Her love for acting and performing took her around the country, performing as an actress in off-broadway plays. She honed her skills in her first love, writing, producing, and directing theatrical productions with numerous stage plays to her credit. She is currently pitching her screenplay based on her novel, The Baptist Junkie. Telishia is the recipient of multiple awards, including the WIP Award (Women in Power), Phenomenal Woman Award, Resolution Award, Publishing Excellence Award, Best Media Platform Award, Black Business Women Rock, and more. She is the mother of four adults, Kendre' Berry, a film and TV actor, most known for his role as "Jabari" on the TV sitcom, Girlfriends, Tisha, celebrity photographer, and film director, Toi, a fashion model, and entrepreneur, and baby girl, Kennedy, stylist, and student. One grandson, Ezra. Subscribe to Courageous Woman Magazine at Courageouswomanmag.com. Follow her on IG @courageouswomanmagazine, FB @TelishiaBerry, or @CourageousWomanMagazine
Taking Your Live Show and/or Podcast To The Next Level @ 9pm ET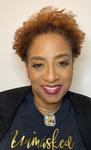 TONIA BLACKWOOD - Some would think that having your father reported as a missing person, a diagnosis of a pituitary tumor and surviving two brain surgeries would be enough to halt the dreams of any woman. Then you have not met Tonia Blackwood, CEO of Then I Rise Enterprises, LLC. A Certified Life Coach and Business Strategist, she specializes in Confidence and Mindset, bringing over 25 years of corporate & entrepreneurial experience in coaching, talent acquisition, marketing, business, and sales. She is a serial entrepreneur that holds a Bachelors' degree in Management Studies with a concentration in Human Resources, an Associate degree in Business Administration, and a certificate in Women Entrepreneurship from Cornell University.
However, it is not her degrees or certifications but her courage and determination that helped her turn pain into power. Her personal triumph story of family tragedy, business, and medical challenges have equipped her to empower others to reboot, rebuild, and reclaim their lives.
www.thenirise.org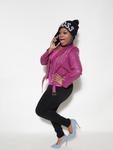 Dr. Nakita Davis Powerhouse Speaker, Award-Winning Publisher, 13x Best-Selling Author, Global Influencer, & PR Guru. With 3 Primetime locations: Atlanta, Miami, and Beverly Hills 90210; Dr. Nakita Davis is the Heartbeat and CEO of Jesus Coffee and Prayer Christian Publishing House LLC. – the #1 Christian Publishing House in the Land and the Women Win Network- a Global TV Network and Magazine. Known for her creative Genius, unparallel Industry connections, business savvy, and ability to deliver the goods; Dr. Davis and her Queen Clients have been featured on thousands of Nationally & Internationally Syndicated media outlets including super juggernauts ABC, NBC, CBS, FOX, Los Angles Tribune, iHeart Radio, USA Today affiliates, BET, People Magazine, Sheen Magazine, the Stellar Awards and Both the Grammy & Superbowl Billboards to name just a few. Jesus Coffee and Prayer books are sold worldwide with fine retailers such as Wal-Mart, Amazon, Barnes & Noble, Books-a-Million, & More! Dr. Nakita Davis is an Official For(bes) the Culture Member- a Forbes platform. Follow on IG @jesuscoffeeandprayer & @womenwinnetwork
Publishing 101 @ 1pm & The Secret To Creating Successful Events @ 3pm ET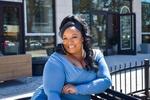 Arnya T. M. Davis, a native of New Orleans was transplanted in Dallas, Texas in 1999. Arnya started her serial entrepreneur journey at the age of 23, with Arnya's Abstract Services. She has owned businesses in 6 industries to date. At present she is the CEO of LadiCEO, LLC. LadiCEO was birthed in 2012, to help up-n-coming small business owners and entrepreneurs find their voice and determine how they want the world to view them. LadiCEO has 3 components Media, Fashion and Brand consulting and management. Her businesses include, LadiCEO Brand Consulting and Business Management, Mz. Thangz Boutique, A Ladi & Her Wine, LadiCEO presents Pick your Persona and LadiCEO presents The Virtual Pop Up Shop, Gyrl Group Mentoring Group and A Confident Ladi, Confident Coaching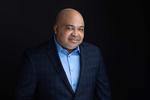 Taking Your Live Show and/or Podcast To The Next Level @ 5pm ET
Taking Your Live Show and/or Podcast To The Next Level @ 5pm ET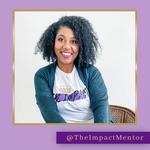 Alicia Ford is the owner of Be Impact Agency & Consulting. She is a Content and Marketing Strategist & Digital Products Developer. But is known across the internet as the Impact Mentor. Alicia empowers you to create, design and launch a second business model that impacts and is divinely connected to God. She uses her gifts of speaking, writing, imagination, teaching, and leading to create content for digital products that shakes the very fabric of a woman's circumstance.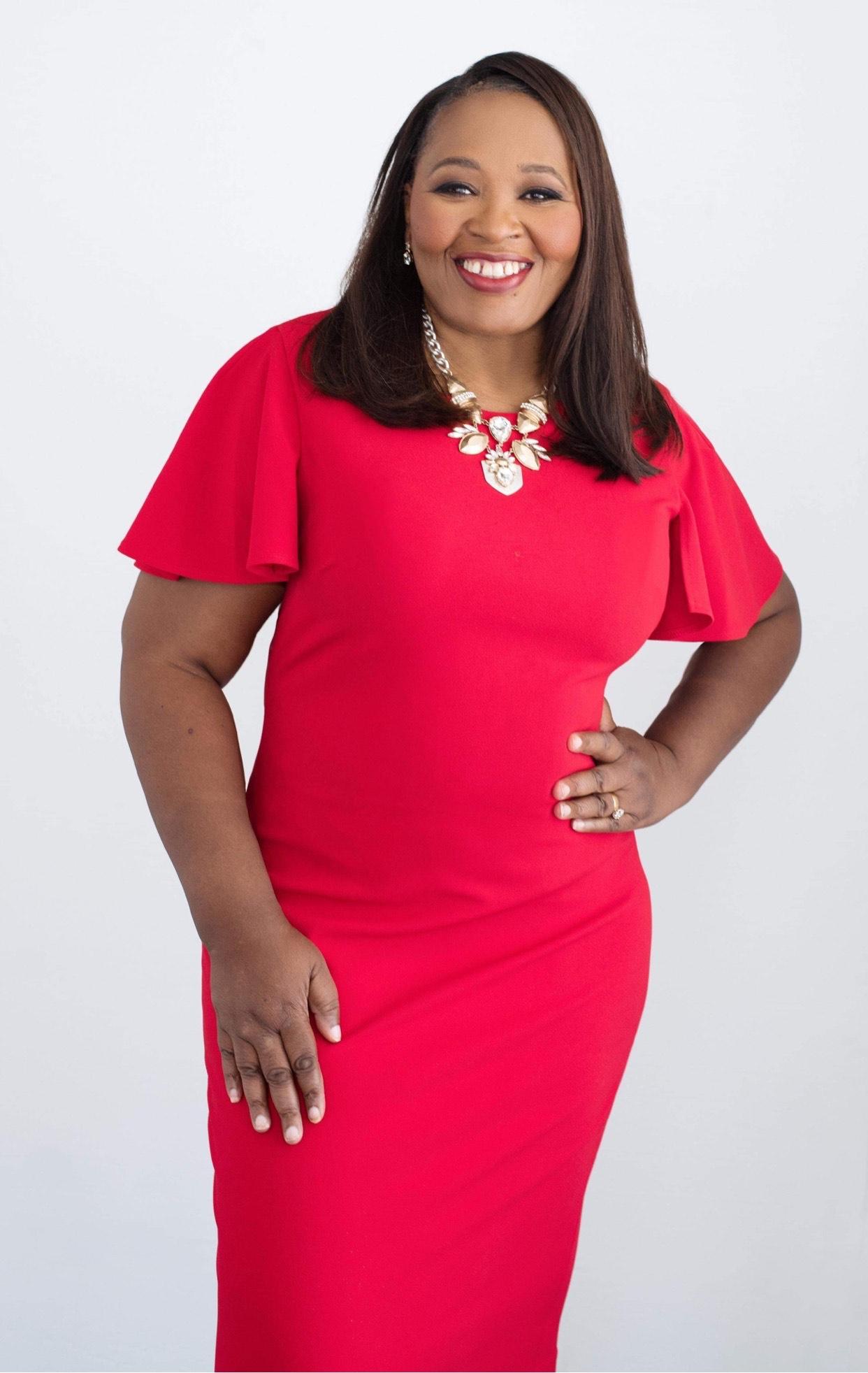 She is co-founder and director of Success Women's Conference with over 17,000 virtually. She is the founder of Power Up Summit and Level Up Virtual Summit. Mrs. Cherry is the visionary author for her new book anthologies called "Make It Happen" and "Trailblazers Who Lead II. She is also the visionary behind "Trailblazers Who Lead" which featured 29 stories. She has been featured twice in Essence Magazine as the "Comeback Queen". She often says, "When one door is close try the next one, if it's close go around to the back, if not Create Your OWN, but never give up."
The Secret To Creating Successful Events
Exclusive Interview @ 6pm ET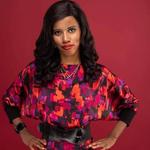 My name is Charlotte Gillespie, I am 28 years of age. I was born and raised in
Olive Branch, Ms… I am the sister of 5 brothers; 1 by my mother and 4 by my
father. I graduated from Olive Branch High School… attended college at North
West Community College. I received my education in childcare development.
I became a certified childcare director… as well as worked in a Childcare
Center for 7 years. After working in childcare I began writing. In May of
2021, I released my first book entitled "I Survived" , a personal story/ testimony
about myself. The book tells the story of why I am the young lady that I am today.
I am currently working on marketing, starting my own daycare, and being a better me.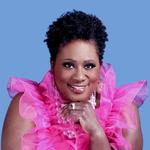 Keever Lernise Murdaugh is a multi-faceted entrepreneur. Coach Keever is the owner and CEO of Keever Murdaugh Enterprises which is comprised of K. Lernise Naturals (a natural hair care company specializing in moisture and hair growth), Keever's Boutique & Gift Shop (natural boutique with all natural products for hair and skin as well as women apparel and jewelry), KLM Services, Consulting & More (Coaching and Consulting Firm with emphasis on teaching women to embrace and love their natural hair and understand how to properly care for it and teaching Entrepreneurs how to structure their businesses and assist in implementing strategies to engage and reach their clients, maximize sales and establish branding for their companies) and Keever's Place, The Keever Murdaugh Show & Podcast (an international platform designed to provide a space for entrepreneurs, small business owners, authors and those who has a story of survivor to spread awareness and education to empower, motivate and connect our community). The show can be seen and heard on AppleTV, Roku, Amazon Fire, Voice America, iHeart Radio, Billionaires Elite TV, JDB TV, Anchor, Spotify, Apple Podcast, Google and over 400+ more distributions and in over 60 million homes worldwide.
Coach Keever is an International Speaker, Ordained Minister and the Founder of the "Virtuous Women Group" where she teaches confidence, resourcefulness and worthiness to the young women in her community. She's been interviewed and featured on the Nikki Rich Show, Oprah Winfrey's OWN Ambassador and Radio Boomers Live with James Zuley & Reatha Grey and many more. She has been featured in Girl on Fire with Jesus, Coffee and Prayer and she has also been seen on NBC, CBS and several FOX affiliates to include but not limited too NBC21WFMJ, FOX40, WRDE TV, FOX54, FOX34, FOX43, FOX28, 2NEWS, THE TIMES, STARTRIBUNE, MARKET WATCH, just to name a few.
Coach Keever has been featured in several magazines such as Communique Magazine, SOMCZ magazine, Buttercon Magazine, NYSFE Magazine, Growth Women's Business Network Magazine just to name a few and is currently a regular Magazine Columnist for Buttercon Magazine where she writes articles about health, wellness and beauty pertaining to hair and skincare.
Coach Keever is a wife, mother of two amazing adult children and her favorite scripture is "In all thy ways acknowledge Him and He will direct thy paths". Keever has a servant's heart and believes her life's work is to love on those in her inner circle and in her community. She seeks every opportunity she gets to give back and she loves empowering, motivating and connecting everyone around or attached to her.
Taking Your Live Show and/or Podcast To The Next Level @ 9pm ET
The Secret To Creating successful Events @ 3pm ET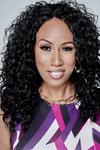 Kim's powerful coaching sets her clients apart from the ordinary, by teaching her mentees to step into their God-given destiny by dismissing the bankrupt mindset, uprooting a poverty mentality, and embracing royalty as part of their spiritual DNA! Kim provides the key to elevating your mindset and rising above a lack lifestyle by developing a hunger or craving to rise above a current struggle of mediocrity.
She serves entrepreneurial women and online influencers with abundance mindset coaching and royal protocol masterclasses to show up powerfully as Queen in their business and personal life. Kim has her bachelor's degree in Communications and earned a master's degree in Entrepreneurial and Organization Leadership with an emphasis in Christian Ministry.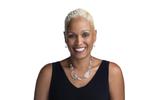 Tiffany's life renewing journey began in 2008 when she found herself in bad health due to living a really unhealthy lifestyle filled with fast food and lots of stress.
After experiencing all the ups and downs of her fitness journey and releasing over 100lbs, Tiffany decided she wanted to help others release all the weight that comes along with a journey such as this.
There's not only physical weight to release but also a lot mental and spiritual weight as well. When you realize these things run hand in hand, the battle is already won but you MUST believe in the process.
As an Online Trainer in the Fitness is my Life community, Tiffany offers online workouts, group health coaching, and individual transformational coaching packages. She teaches people how to figure out the root cause of what is blocking them from succeeding in their goal.
The programs and services Tiffany offers are designed to help her clients elevate physically, mentally, spiritually, and financially with healthy lifestyle changes.
The Secret To Creating Successful Events @ 3pm ET
How To Secure High Paid Speaking Engagements- Exclusive Interview @ 7pm ET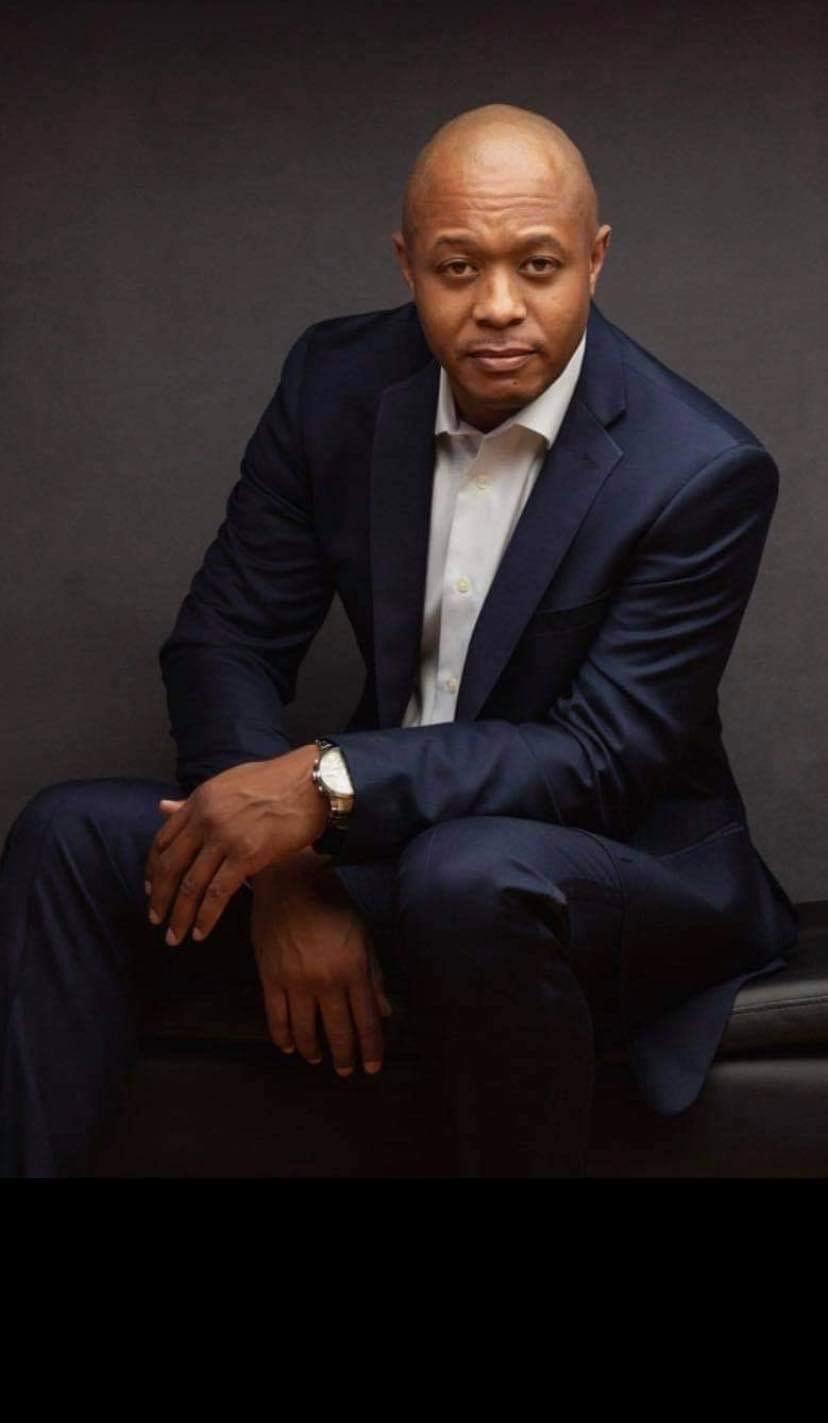 Shawn Fair is the founder of the Leadership Experience Tour; #1 platform of its kinds for aspiring speakers in the United States. He is a coveted member of the Forbes Coaching Council and one of the most sought-after corporate leadership and management consultants for major corporations in the United States, Canada, and Europe. Shawn has a useful technique that helps leaders identify their blind spots. His genuine and personal coaching and training service placed him as a top choice in the training industry.
Shawn has trained over 300,000 leaders in the United States and abroad. His comprehensive and first-hand experience about the corporate world allows him to become an efficient trainer for companies and individuals. He has delivered promising, world-class, and award-winning presentations that have helped companies create a more dynamic environment for their employees. Shawn's speaking skillset places him among some of the best speakers in his category in the World. He uses his gift to pour into speakers all over the country through the Leadership Experience Tour so they too can bring value to corporations and communities. Shawn takes pride in leading by example, demonstrating mutual respect, giving praise to they, to whom praise is due, and establishing relationships based on trust.
His extensive knowledge and dynamic approach to impacting people's lives will soon take him to a global audience.
Shawn is also the founder of the Leadership Experience Tour program which is a highly exclusive club for speakers. Aspiring entrants need to go through a rigorous audition process. But once selected, speakers in the program get the privilege of gaining a column on the Speakers Magazine and appear in one of five virtual leadership shows produced by the Fair Consulting Group. The program has appeared on multiple publications, including ABC, NBC, and Fox News.
Throughout the program, Shawn pours in all his wisdom and experience to the roster of speakers. A veteran motivational speaker, he regularly receives invitations to speak on topics such as leadership, vision, sales, business development, productivity, time master, and coaching for conferences and events. Shawn has spoken on some of the most significant stages in the training world. His ability to engage audiences and transform people's lives through his programs places him among some of the best in the speaking world.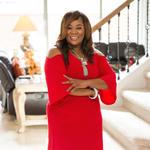 Dr. Sakeisha
Dr. Sakeisha has been a leader in the Healthcare Arena as a registered pharmacist and has served in the leadership capacity for the past 20 years. Together with her husband she has authored a book entitled, Marriage Can Win, and Co-authored books such as Girl Get Up and Win, Wife Material. and the newly released, Struggling to Keep the Vows.
Dr. Sakeisha has hosted conferences and has been a guest speaker at events and radio interviews across the United States. She tackles with ease what is referred to as "The Great Divide" in marriages, which are challenges with Communication, Finances and Sex. Additionally, she assists couples that need strategies to Help Rebuild Trust, How to Overcome Infidelity, Pre-Marital Education and much, much more.
Dr. Sakeisha has overcome the odds both personally and professionally. Being a product of a single parent home has not deterred her from succeeding where her parent's marriage had previously failed. She offers a no holds barred approach when it comes to love and marriage. Dr. Sakeisha does not sugar coat the fact that it takes hard work, dedication, compassion, trust, forgiveness, commitment, and effective communication between both parties for a marriage to be successful. Even when the pressures of life pushed her and her husband to what they thought was their limit, they fought their way back to continue to win in their marriage.
Taking Your Live Show and/or podcast To The Next Level @ 9pm ET
How To Build Your 7 Figure Media Empire - Special Presentation @ 8pm ET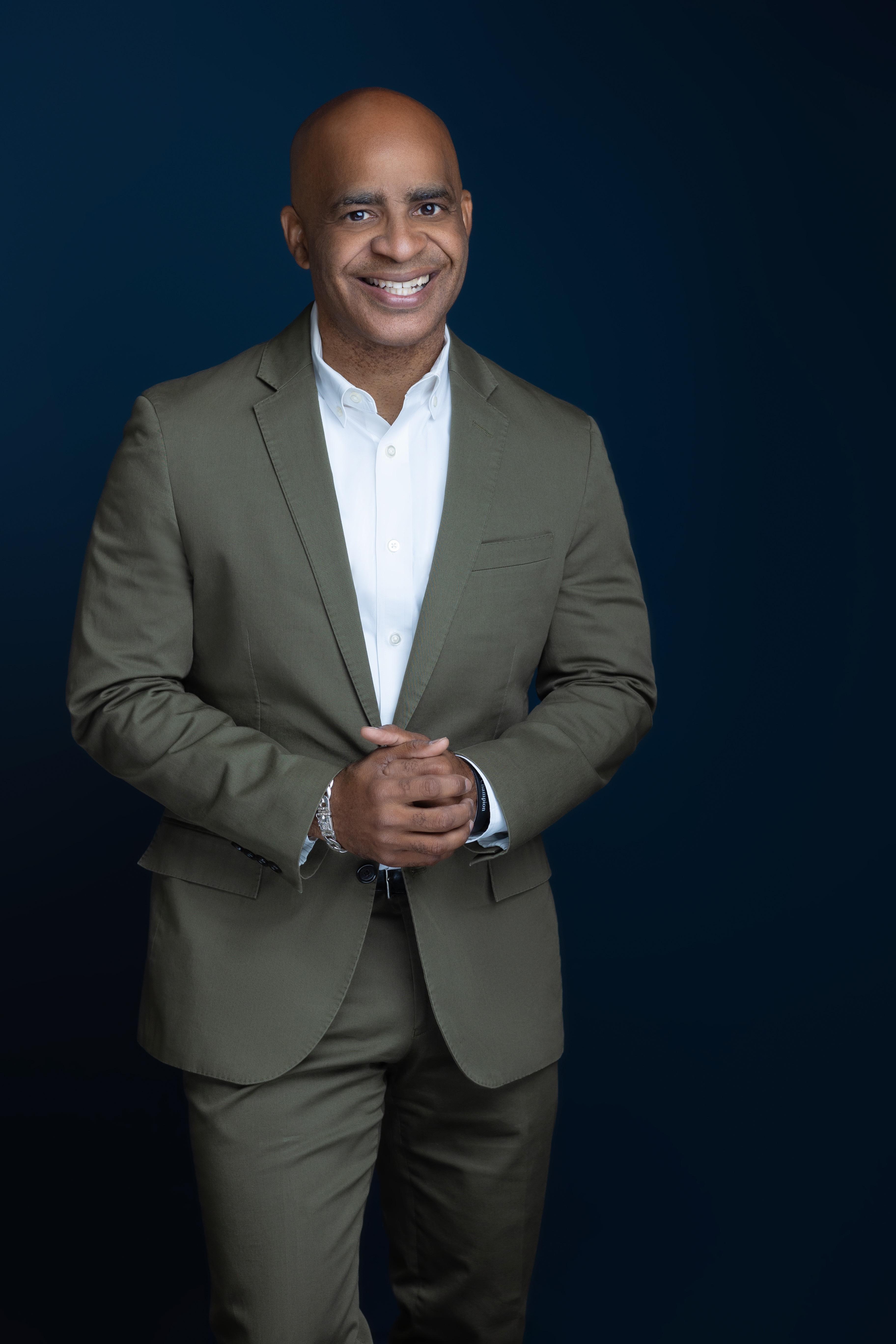 Jacqueline is a Licensed Clinical Social Worker in the State of Michigan since 2003 and a practicing Social Worker since 1994. Over the years, she has learned her role is to serve as a catalyst for change. She is a Confidence & Success Coach and she created Realizing Your Potential LLC to empower and inspire African American Women everywhere.
Her focus is empowering and inspiring African American Women to know better and be better for themselves, their families and their communities. Her work is about getting African American Women to RECOGNIZE and harness their POWER to empower themselves and others to manifest abundance in their lives.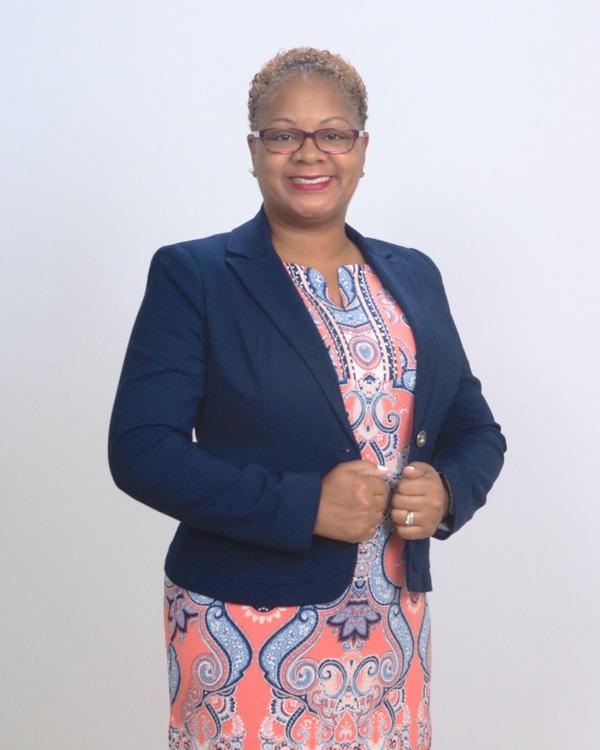 More specifically, she helps coaches and consultants create effective strategies to eliminate negative self-talk and self-sabotaging behaviors that prevent them from taking their business to the next level.
She speaks on topics such as: How to create unshakeable confidence for entrepreneurs; How to stay motivated for entrepreneurs; Increasing productivity in your business for entrepreneurs; How to eliminate negative self-talk for entrepreneurs; Developing an effective mindset strategy for success.
Additionally, she provides a virtual platform for entrepreneurs to receive personal, professional and leadership development to help them scale their business. She is the Executive Channel Producer of A Queen's Round Table Channel on the Women Win TV Network which is the fastest growing all women TV Network. The host of A Queen's Round Table Quarterly Symposium, TV Show and Podcast.
She has taken the virtual stage for Black, Bold & Beautiful Girlboss Tour, Level Up Summit, Power Up Summit, Girl Be Courageous Summit, I Am Enough Clubhouse Summit, The League Of Extraordinary Entrepreneurs Summit, Ambitious Moms Summit, World Voice League Summit, Women Of Impact Leadership Summit, Self-care For Women Summit and many others. Most recently, she was selected to speak at the Leadership Experience Tour in September at the Embassy Suites, Troy Michigan.
She has been featured in Keynote Magazine, Courageous Woman Magazine, Swag Her Magazine, HuffPost, on Talking Business with Beverly Morning Show, She Boss Talk and many other live shows and podcasts. She has been featured in CEO Weekly, NY Weekly, WTNZ Fox 43, Fox 40, KTVN-2 News and numerous other national publications. She is also the visionary for a new book anthology titled "Born To Lead: Awakening The Leader Within." She believes this anthology will help many women transform their lives.
She currently resides in Michigan with her husband and 10 year old son.
GRAB YOUR FREE VIRTUAL TICKET HERE 👇🏾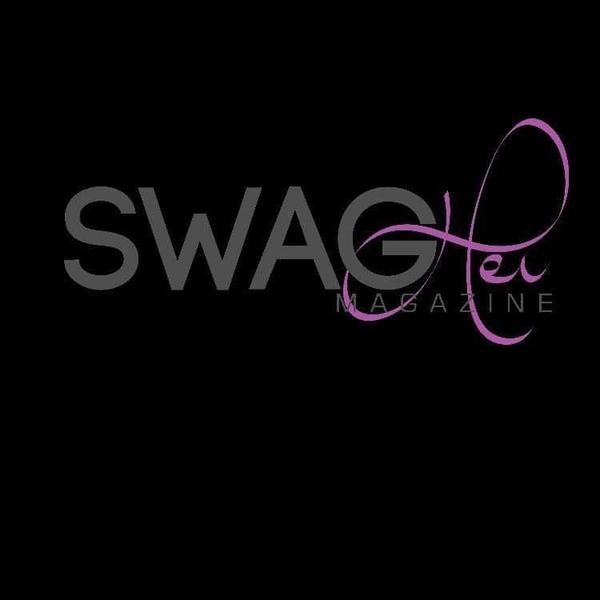 Queen You Deserve A Seat At The Table!